Newsletter Trends 2023 – A Wishlist
It's that time of year again! Year-end lists and predictions!
Well, I don't do predictions.
Predictions don't age well. And for every Nostradamus-like perfect prediction, the same person usually has a dozen embarrassing ones (about micropayments).
There's another reason. 9 times out of 10, a person's "prediction" aligns perfectly with what they are trying to sell you. That's fine. But I can do without the Thought Leader sheen over what is simply marketing.
Rather than predictions, I'm sharing a wishlist. I've compiled a list of 12 newsletter trends that I would love to see more of in 2023. These are mostly focused on newsletters, publications, and journalism. But they also work for anyone trying to put something cool, useful, and interesting shit out in the world.
These are all things that I've been thinking about a lot over the last few months. Most if not all of them will appear in the 99 Newsletter Project over the coming year as well. Some of them will end up as products that I think you should buy 🙂
This is not a countdown, so they are not in any order other than I liked how they fit together. Hit me up with your comments or your own wishlist, too. I'd love to hear them!
1. More Substack alternatives
Platforms make getting up and running easy, but they come with a steep price: dependence. Substack has opened up opportunities for journalists, but over the long term I don't expect Substack to be different than the tech companies that preceded them.
Twitter wasn't great before this whole new ownership fiasco, and I wouldn't bank on Revue's future. Facebook is a leaded gasoline cesspool, and I avoid Bulletin because of that. Medium has been pivoting every 6 months for years.
From conversations with Substackers, I don't see that Substack gives writers good tools to grow independently. Their recommendations engine can be a boon. They've recently rolled a chat feature into the app. But these features keep writers more reliant on Substack. That's risky in the long term.
Silicon Valley doesn't respect the value of journalism. They aren't going to build products that help journalists create and capture value for themselves.
I mention Substack because it's the hot new kid on the block. I've had my own gripes with other services like Mailchimp and ConvertKit, both more geared to the business side than the editorial side.
I'd love to see more news startups and entrepreneurs have more options to break free of restrictive platforms. And if you're starting a new venture, try and find ways to own and control your most important assets: the things you make, and your audience.
2. More newsletters sent from a real person and real email address
Yes, it's more work, but the alternative is a terrible customer experience. That does real harm to trust. Recently, I reached out to three publications to let them know they had significant — but easily fixable — errors in their emails. One replied.
Honestly, I'd rather have a real email sent from a front-line person I've never heard of, than an email from hello@localpub.org or info@localnewsroom.com with a fake sender name making it look like it's from the Publisher or Founder.
More importantly, someone should be on the other end of that email. If an email comes from publisher@localgazette.com, that's fine if someone is reading and responding to replies. It doesn't even have to be the actual publisher, as long as it's someone who can help.
If someone replies and it goes into a black hole, you're just blasting emails, nothing more. I see this far too often, and it's discouraging. We can do better!
Need a little inspiration or know-how?
99 Newsletter Project subscribers don't just see the most promising newsletter trends in newsletters. They also get actionable insights and tips that show newsletter creators how to send incredible newsletters that their readers love and share.
No spam. No sponsored content. No affiliate links.
Unsubscribe anytime, with zero hassles. Here's the Privacy Notice.
3. More representation
Publications that aren't hiring, promoting, training, and mentoring people of marginalized backgrounds are committed to an inferior product.
If your company culture doesn't attract and keep people of color, women managers, or people with disabilities, your culture is busted.
The excuses were tired years ago. There are more resources than ever to help move in the right direction.
There's no better time to start that now: Donate to the Tiffany Shackleford Foundation's program to provide scholarships to help people from marginalized backgrounds attend conferences or take unpaid speaking gigs.
With more and better representation, we'll get more innovation and meaningful journalism, like…
4. More projects like Collab
Collab is an engagement project envisioned and led by two Black women, DaLyah Jones, and Zacharia Washington. Collab isn't a newsletter. I'm sharing it because it shows how deep empathy drives innovation and new ideas.
DaLyah and Zacharia didn't parachute into places. They worked with community leaders, residents, and other reporters to meet material needs, share relevant information and help locals develop their own tools.
This required a lot of face-to-face time and community events. Yet, they pulled this off during the early days of COVID. Oh, and there was a winter storm that caused power outages and hundreds of unnecessary deaths.
The Final Report [PDF link] is an inspiring read. The vision and goals for the project are smart and courageous. DaLyah and Zacharia make adjustments to adapt in the face of obstacles that would shut most projects down.
Disclosure: I had a small, behind-the-scenes support role on this project.
5. More swag
99% of the time, I wouldn't be caught dead with corporate swag. Maybe a notebook, if it's a great notebook. I have no use for shitty pens and chip clips with a logo slapped on them.
But when a great newsroom makes a decent quality shirt? I'm in. The first one I remember seeing that I loved was the 2016 "We're not shutting up." tee from ProPublica. Sadly, they didn't have anymore when I worked there in 2017.
I have a "Chicago Needs Local News" tee from the Block Club Chicago x Raygun collab (do hip people still say collab?) and I get comments on it all the time.
I also picked up a City Bureau logo shirt this week. The shirts are sold at a cost, a mere $7. Any amount over goes to pay Documenters, Fellows, and other program participants.
Don't get me wrong. I don't think merch is easy, but Block Club brought in over $100,000 on their Gator Watch 2019 shirt.
The key here is a little bit of heart and a deep understanding of your audiences. But I'd love to have more newsroom tees, mugs, or prints!
6. And more swagger
This is absolutely a future 99 Newsletter Project post.
Journalism, local news, niche news, and newsletters are all valuable products. There's no need to be timid about that. Let's be proud and assertive about promoting and selling the work.
And one of my biggest wishes for 2023 and beyond: Please consider not saying "please consider" anymore. Pleeeease!
We don't want someone to consider buying or donating. We want them to do it!
Did Nike say, "Please consider it?" No! Just do it.
Please consider running on Dunkin'? No! America runs on Dunkin'.
Please consider adding MTV to your cable channel lineup? No! I want my MTV!
Be a beacon for your work, your craft, and your value to the people who love what you do. Not only will it work better, but you'll feel better about doing it.
7. More pricing that reflects the real value of journalism
When you get that confidence behind you and add a little swagger, it will lead to better pricing.
I hate endless steep discounts. Steep discounts are the quickest way to tell your audience that you think your full price is too high. Or that you fear it's too high.
Constant discounts train your audience to never pay full price. This is not what any publication should want. Think of it this way: would you roll into Bed, Bath and Beyond without a 20% off coupon? Of course not!
Worse, these discounts add momentum to a flywheel of shit that no one enjoys. The customer gets hit with a big price jump months later. Frustrated, many will cancel, which takes time & energy and leaves a bad taste in their mouth. Good luck getting them back without another steep discount.
The publication gets hung in a churn loop, feeding the bear of cheap or free introductory promos. They spend more to attract new subscribers at artificially low prices to replace the cancellations. This is an upstream struggle you can't win. Profit margins sink. Your people burn out.
Back in the olden days of the mid-2000s, one of the most impactful things we did was get minimize 4 weeks free offers. Eventually, we got to the point where we only used them if we needed to juice the numbers just a bit to hit a goal. Before long, 50% off was the biggest discount we regularly used, and we primarily used that discount to entice former subscribers who paid a year in advance.
Let's see more confident pricing. Let's see discounts that don't go below 50%, and only use those for rare promotions or special occasions. Let's see regular price increases, to reinvest in the newsroom. Even better, invest more in resources that help the people who can't afford a subscription.
Remember: You aren't taking money from people. They are giving you money, and you are giving them something they want in return.
8. More publications opting out of vacuuming up personal data
It's too easy to collect data on people today. I would love to see more publications following the example set by The Markup. When they launched a few years ago, they had Revue build them a newsletter tool that wouldn't track their users at all — not even opens and clicks. In June, the Markup moved their newsletters to EmailOctopus, still tracker-free.
The Markup even built a tool called Blacklight. It shows you what trackers websites use to follow you around the web.
For example, The Washington Post report shows 17 ad trackers and 28 third-party cookies. The Markup found popular sites use an average of 7 trackers and 3 third-party cookies. WaPo also contacted 13 ad-tech companies upon loading the page.
If you're curious, here's the tracker report for 99NewsletterProject.com: Blacklight – The Markup​
I advise people to not ask for any information they don't have a use for. I don't like having my data collected and stored, and I don't like having it sold or shared with third parties.
There are options to break this cycle, like Fathom Analytics instead of Google Analytics. Disclosure: I use Fathom Analytics on my websites, but that is not an affiliate link. I receive no commission if you try or buy.
There's tons of data that is collected that no one does anything with. What are some things we can stop collecting, and let people browse freely?
9. More zines
Chris Richards of the Washington Post produces Debussy Ringtone, a quarterly zine. It's simple and lovely. Four pages of letter-sized paper, folded in half and stapled.
Each issue features brief essays, observations, and interviews. It's personal and engaging. Chris could publish Debussy Ringtone online, but it would lose valuable context. When I get the envelope in the mail, it feels like someone made something for me. That's worth its weight in gold. I get more enjoyment out of this $20/year zine than some products I pay three times as much for.
Trending topics and chasing engagement metrics obscure the internet's abundance. This is one reason I like newsletters. I have control over what comes my way. Zines are an extension of that. I'd love to see how publications could produce more zines or similar products that resonate with readers.
10. More alt text
Alt text describes images for people using screen readers or with images turned off. Alt text gives people the complete context in place of the missing images. Web accessibility requires alt text. Not using it excludes people.
It's disappointing how many newsletters don't use alt text correctly or avoid it completely. It's unacceptable.
But it's worse than neglecting the duty to readers. It's an unforced error that sandbags other goals. This is a promotional email from the St. Louis Dispatch.
Description for screen readers:
There is a broken image icon at the top. Then a blue line.
Below that is another broken image icon with "Asset-Image" next to it. Below that is an italicized disclaimer that says, "*Offer available to new subscribers only. Plus tax where applicable, see payment page for details."
Next is a line that says "Stay Connected To Local News" above the broken image icons for Twitter, Facebook, Unsubscribe and Download Our App.
With no images, there's no message. Zero. Total pointless email. That ain't gonna help your conversion rate. Even worse, the Dispatch's owner Lee Enterprises appears to be making this same error across their network of papers. What a waste of people's time.
Here's what it's supposed to look like:
Description for screen readers:
St. Louis Post-Dispatch logo at the top.
Text:
Where your story lives.
Subscribe for $1
There is an image of a fan in a neon yellow safety vest loading a box of groceries from the food bank into the back of a car.
Beneath the photo:
Your story lives here. On Main Street. On the high school football fields. In courtrooms, boardrooms, and emergency rooms. At school board meetings and farmers' markets; art fairs and county fairs; new coffee shops and historic buildings.
Become a digital subscriber today starting at just $1 for your first 26 weeks, and get unlimited digital access to all our work.
A blue button that says "Subscribe for $1"
*Offer available to new subscribers only. Plus tax where applicable, see payment page for details.
Stay Connected To Local News
Twitter logo, Facebook logo, Apple App Store logo, Google Play Store logo
Yeesh. That copy is dreadful. Maybe it was hidden on purpose.
While I strongly advise against sending emails that are one big image, if you go that route you must include alt text.
11. More marketing (gross!)
Without marketing, a publication can't replace the customers it loses. Losing customers is a fact of business. People move, people change interests, and people die. If you don't replace those customers, you're not going to be in business very long. You don't need to "growth hack". In fact, I prefer you build, rather than hack. Would you buy a house if someone "growth-hacked" the foundation and roof?
I have a personal philosophy that if I have to do something, I should learn to do it well. I hire a professional if I can't or don't have time. If I need to fix something around the house, I watch some YouTube videos. I'll read some articles and search Reddit. I might ask a handy friend. I do all that before I start throwing tools at the problem.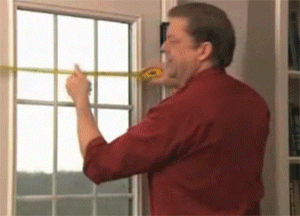 Journalists should treat marketing the same way. As I mentioned in the last newsletter, you don't need to be Peggy Olsen. You just need to be persuasive. You don't need to lie. People see through that anyway.
Yes, there's a shit ton of terrible marketing out there. There's also some good stuff worth learning from, and emulating. Hell, steal it until you find your voice. I learned a lot by reading old sales letters, and old advertisements, and keeping direct mail that landed in my mailbox. If something moves you to act — pause. What got you?
And if you don't have time for all that, that's cool. Most people don't. You can hire a professional (👋) to help you or do it for you.
12. More art
Yes, more art.
After a few of these, I don't want you to think I'm trying to turn journalism into a craven, profit-driven monster. Far from it.
I want good newsrooms to earn enough independent revenue to thrive. The chase for success is usually measured by numbers in a spreadsheet or on a dashboard. I'm all for measuring things, doing more of what works, and less of what doesn't.
There's way too much data out there, and it's a trap. People start treating things that are easy to measure as more important than things that are ambiguous or harder to discern. Data makes people feel smarter than they are (myself included, sometimes).
Innovation isn't going to rise up out of a dashboard. It's going to come from taking time to understand readers, their needs, their hopes, and their fears, and making a bet on something new. This can be scary, but it's also exciting.
In the words of the undefeatable Sunny Sone, whom I've been lucky to work with a couple of times now: "Metrics can't drive story production, because story production is an art. you can inform people but you can't dictate. that's how art dies."
That's how art dies.
There is so much room for creativity and art in journalism and newsletters. But technology and the allure of being "data-driven" distract from the art. Optimization will meet diminishing returns.
Let's find space to create things that are untethered from the demands of metrics. More art. More journalism as art, more journalism that inspires. There's some great stuff out there now, but there's plenty of room for more!
If you made it this far, you'll be interested in these, too: